作为能源技术领域的全球市场领先者,您将为保障未来的能源供应稳定做出贡献。凭借我们的智能数字和模拟解决方案,您将帮助实现能源转型。在由3600名敬业员工所组成的全球团队中,我们家族式的集团公司具有独特的凝聚力。莱茵豪森集团 - 力量与激情相遇的地方。



我们公司在 Suzhou 的招聘正在进行,期待您的加入! 招聘岗位:



Supplier Quality Assurance Engineer

您期待什么样的挑战?
Organize, plan and pilot the suppliers qualification and audits, prepare and implement the Quality agreements and approval, lead the corrective actions and insure the suppliers development, in order to maximize the global quality (conformity, cost and lead-time) of purchases.
Create quality inspection plan for new material and ensure quality of incoming material
Execute first sample examinations; develop suppliers to decrease approval time
Support in selection and training of suppliers
Organize and execute technical communications (internal and external) concerning quality interests
Apply company tools and philosophies together with purchasing and head-quarter (MR Regensburg, Germany)
Handle quality complaints of incoming material
Manage corrective actions and rework
Reporting of quality indicators for core suppliers (first step) and for all suppliers (second step); in case of weak performance define and follow actions plans to improve suppliers with insufficient performance (quality, delivery time)
Execute process audits at supplier's site
Define and finalize Quality Assurance Agreements
Cooperate with research & development department to reduce material cost by choosing suitable manufacturing method.
Execute VDA6.3 audits at supplier's site
Negotiate with suppliers according to provided aims of quality, price, delivery and reliability.
Other jobs assigned by superior.
我们对您有什么期望?
Bachelor degree in mechatronics engineering or similar with emphasis on metal processing, post graduated in Quality Management
2-3years relative working experience
Able to build the test protocol independently.
Able to read the electronic diagram
Extensive knowledge on all common manufacturing methods
Be familiar with measuring tools and instruments
Be familiar with technical drawings (experience in design is an advantage)
Be familiar with Core 5 tools and VDA6.3
VDA auditor certificate is preferred.
Training and several years of experience in quality assurance
Training as auditor and experience with system and process audits to suppliers
Knowledge in quality planning and inspection planning
Knowledge in statistics
 Knowledge in Design and Analysis of Accelerated Life Test
Extensive skills in computer applications (MS-Office, SAP)
Good command of English (written and spoken)
Basic sourcing knowledge
这就是我们为您提供
更多详情,请点击查看。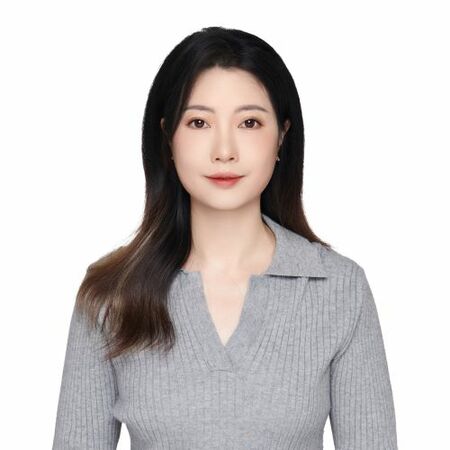 Minnie Chen
经验丰富的专业人士的联系人 / Contact Person Experienced Professionals

Phone: